About the Baker Institue Lipidomics PheWeb
Our discovery cohort consists of 4,492 individuals from the Busselton Health Study. Two independent cohorts - the Australian Imaging, Biomarker & Lifestyle Flagship Study of Ageing (AIBL) study and the Alzheimer's Disease Neuroimaging Initiative (ADNI) study - provide validation of SNP-lipid associations.
For detailed information about the analysis and cohorts, please see paper: Cadby, G. et al. Comprehensive genetic analysis of the human lipidome identifies loci associated with lipid homeostasis with links to coronary artery disease (2022).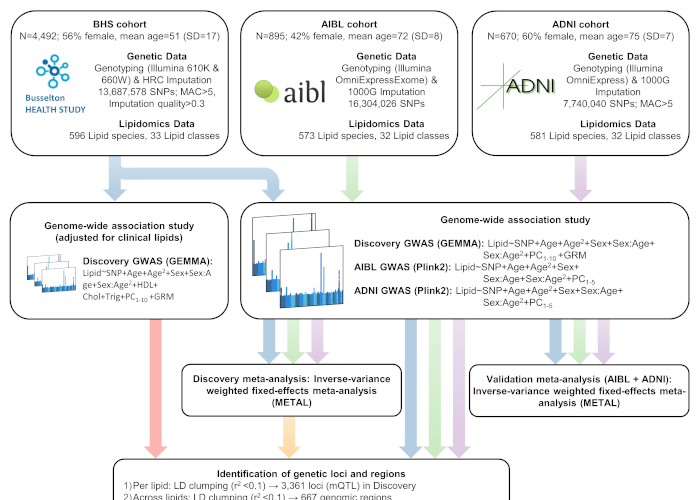 About the Baker Institue Lipidomics Platform
Results displayed in this PheWeb include genome-wide associations for lipid species measured using the Baker Heart and Diabetes Institute Metabolomics Laboratory Lipidomics platform.
The Baker Heart and Diabetes Institute Metabolomics Laboratory has developed a state-of-the-art lipidomics platform, emphasizing precise and reliable measurement of a broad range of lipid species from human plasma. A total of 596 lipid species were measured from each individual, covering 33 lipid classes.
Our platform has been built from the ground up to separate isomers and isobaric species, allowing an unparalleled specificity in lipid measurement. We have developed a freely available online resource detailing our lipidomic methodologies. This resoure will allow the research community to replicate our lipidomic platform.